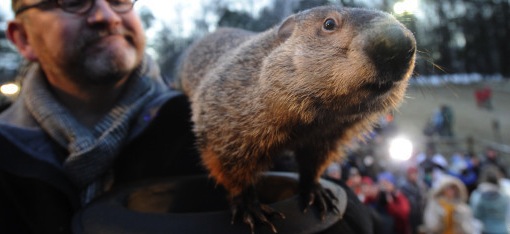 Punxsutawney Phil emerged just after dawn (EST) today, Groundhog Day, to make his 125th annual weather forecast and he's predicted we (or is it just them over the pond) are in for an early spring. How do we know this? Well he didn't see his shadow because it was cloudy, so that means we're in for an early spring instead of 6 more weeks of winter.
Great. Pity he's wrong more times than right. He's so bad that if he was your local weather man, his name would be Michael Fish (his prediction - the result) or he'd be out of a job, so don't go digging out the bikinis just yet.
Oh, and you'll never guess where Punxsutawney Phil lives. No not in the ground like his name would lead you to believe... he lives in a library!?!?