Honeymoon: Monterey to San Francisco
Sadly, this is the last leg of our trip. We're heading up Highway 1 back to San Francisco :-( . There's not likely to be any more posts until we get back, but then we'll have loads of news to write about.
This last leg is a lovely route. I've been along this route before and it's very pretty and goes through lots of well known places. I think it's probably the 2nd most famous highway in the US after Route 66.
We'll be hugging the coast line as close as we can all the way back...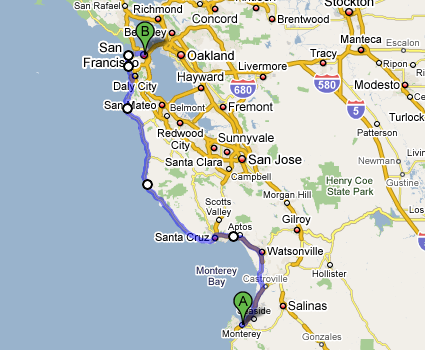 Approx Dist: 122mi
Approx Time: 3h 9m (but I know it'll definitely take longer)