KTVU's Racist Pilot Names
This is a little late as I've been away on holiday, but it's so unbelievable, racist and true that I have to post it in case you missed it.
On 12 July 2013, San Francisco's KTVU reported that these were the names of the pilots of Asiana Flight 214 that crashed on Sunday [7 July 2013]...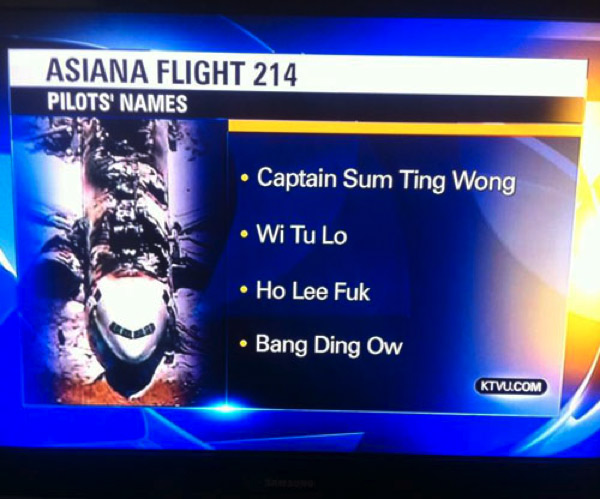 Of course they issued an apology but the best bit... they went on to blame an intern:
An NTSB spokesperson told SFGate that 'the names 'originated at the media outlet' and that the intern — unaware of the offensive names — was 'acting in good faith and trying to be helpful.
I think blaming an intern is the easy way out... I can't believe this wasn't picked up before it aired.