Dismembered Baby Doll Coat Rack
Got an old baby doll who's lost all it's hair, or doesn't quite suit the hair you drew on when you were little? Try putting it to good use...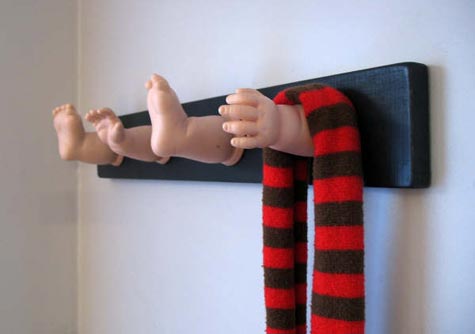 You can find full details on creating your own dismembered baby doll coat rack here.
Remember kids, get an adult to help you: dismembered dollies can be quite dangerous.