Honeymoon: Yosemite to Monterey
Well, I think we've had enough crunchy side for one holiday. It's time to head to the sea side. You can't travel half way round the world and not go to the sea side, so that's where we're going today. We're heading for Monterey.
Today's approximate route will be...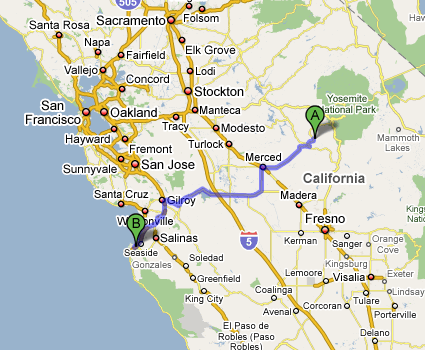 Approx Dist: 165mi
Approx Time: 3h 35m