I'm In the Local Newspaper
Woohooo!!! I'm a celeb. I'm in this week's Maidenhead Advertiser. Unlike all my previous appearances in newspapers, I've not done anything special other than just being in the right place at the right time. However I have been caught red handed going for the food: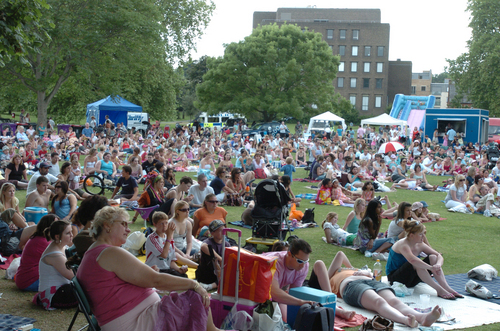 This was taken at a free "Movies in the Park" event in Maidenhead on Sunday 28 July which Claire and I went to with Becki (she got snapped too), Anu and friends of Becki's. We got to use one of our wedding presents too: the fantastic "picnic survival kit" from David and Diana.