Outsourced Union Jack Keyring Faux Pas
What happens when you outsource the production of products to China?
You get a faux pas like this beautiful keyring being sold in the Official 2012 London Olympics shop here...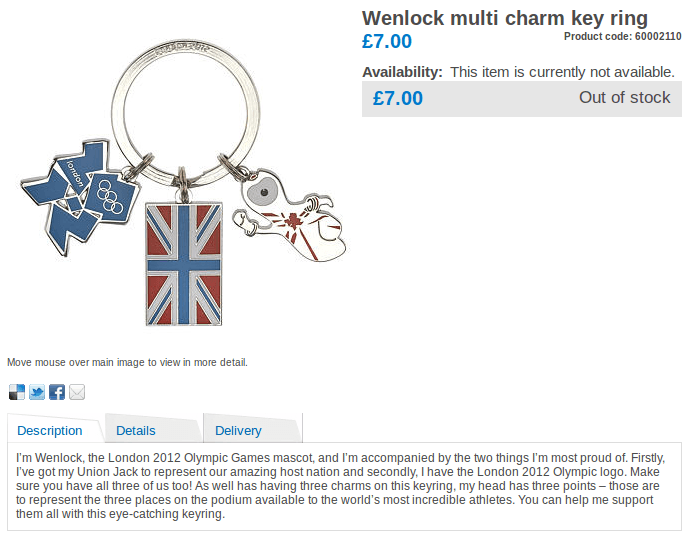 Note the rather childish product description... I bet Wenlock isn't too proud of his Union Jack now.