Well, finally, after a very very long time, I've finally implemented a proper archives page, and boy is it sexy. Thanks to the brilliant work of Vladimir Prelovac and his Snazzy Archives plugin, I have some very snazzy archives too: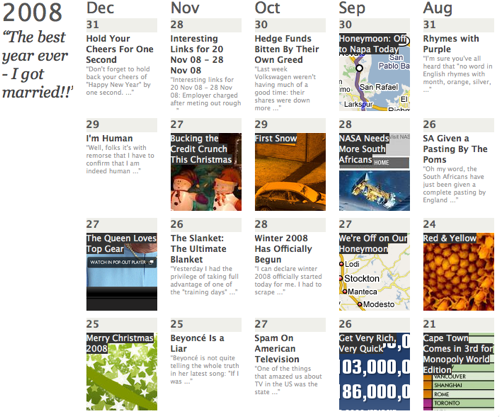 Mosey on over to my archives page and be amazed by my snazzy archives.
This is the last "design" update to my site at it currently stands. I plan to migrate the whole site across to Habari over the coming months. This is going to take a fair amount of work as I'll need to port a fair few plugins, including this one, to Habari.
I'll continue to post as normal, but you may notice some subtle and not so subtle changes along the way.