Special Chicken Tikka Bhuna
We're off for a team curry at the Ancient Raj in Frimley this evening and I thought I'd peruse the menu before we go (we're hoping may speed things up if we can pre-order before arriving).
In my perusals I encountered the usual assortment of well known Indian dishes, and then I encountered this intriguing dish: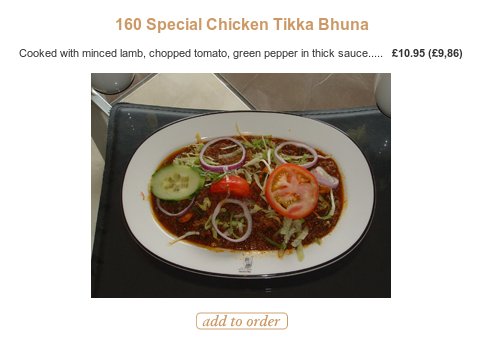 It's so special that the chicken isn't really chicken. Now that's special.