We've Got a Nespresso Machine
After a lot of umming and aaahing, Claire and I took the plunge today and bought one of these...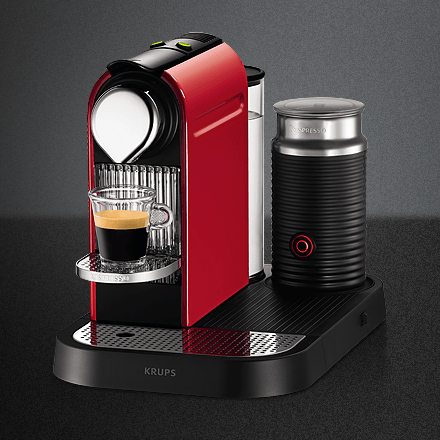 I've heard and read loads of good things about the Nespresso machines - apparently Heston Blumenthal uses one in his posh restaurant, The Fat Duck - and so we decided to treat ourselves to a late Christmas present. Lakeland had it on special, but when we got to the till and asked for one, all they had was the display unit, so we took that and an extra 10% off the sale price and now we have a Nespresso machine with an Aeroccino (so we can make frothy coffees too) for £65 less than the recommended retail price which everyone else are charging.
Two coffees down and I think we may be onto a winner here. We decided to start with the lower intensity coffees that come in the freebie starter pack - the Finezzo Lungo and the Cosi. The Finezzo wasn't particularly special, but the Cosi was pretty tasty and you could definitely taste the lemony flavour they describe. Definitely one for the mornings rather than after dinner.
I think we may end up spending the day tomorrow drinking espressos and getting very very wired, all in the name of research of course. Then we can order our favourites.
So who's also got one and what are the best flavours? Any tips on good alternative compatible pods?